2019 Advanced Cytopathology Education: Personalized for Your Future
JOIN US FOR A DYNAMIC EDUCATIONAL COURSE DESIGNED TO HELP ENHANCE YOUR KNOWLEDGE AND SKILLS IN ADVANCED CYTOPATHOLOGY PRACTICE
ACE, at its core, is structured to bring advanced cytopathology topics to regional areas based on current and emerging needs.
As a cytotechnologist, you could be left behind if you don't develop new skills to keep up with the growing demands of your field. This is the very reason we developed the Advanced Cytopathology Education Program (ACE).
ACE is a two-day education program created to assist you in transitioning into other practice areas by refining, expanding and strengthening your skills. This is the most proactive way for you to navigate your journey through your changing profession so that you remain in demand and an integral part of the laboratory team.
ACE will cover the current and future Cytopathology changes and developments with:
Highly comprehensive and customized education sessions to enhance diagnostic techniques

Engaging and interactive educational strategies

A dynamic, world-renowned faculty

Fellow cytotechnologists sharing professional growth experiences
Target Audience
Primary audience: cytotechnologists, cytotechnology students, cytopathologists, pathology residents and cytopathology fellows
Learning Objectives
Update skills in diagnostic cytopathology to refine the professional practices of both pathologists and cytotechnologists.

Learn the latest standards in cytology practice including updated terminology and recent advances in technology.

Recognize the opportunities and roles of the cytopathology laboratory in the era of personalized medicine.
JB Duke Hotel
230 Science Dr
United States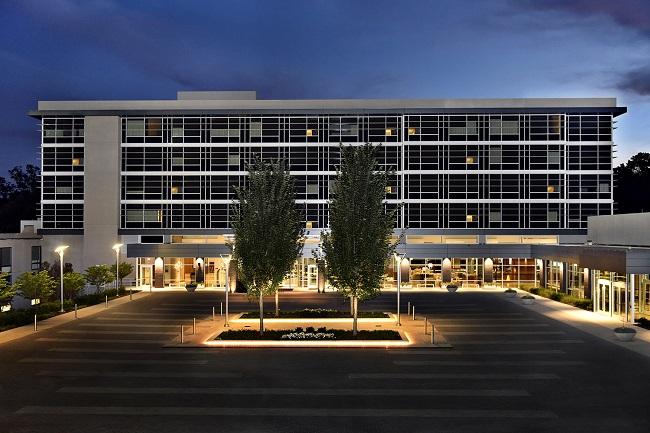 Current ACCME guidelines state that participants in CME activities should be made aware of any affiliation or financial interest that may affect the speaker's presentation(s). Therefore, it is the policy of the American Society of Cytopathology to insure balance, independence, objectivity, and scientific rigor in all its educational programs. All planning individuals participating in any ASC Educational Activity are expected to disclose to the program audience any real or apparent conflict(s) of interest that may have a direct bearing on the subject matter of the continuing education program. This pertains to relationships with any entity producing, marketing, reselling, or distributing health care goods or services consumed by, or used on, patients. The intent of this policy is not to prevent a speaker with a potential conflict of interest from making a presentation. It is merely intended that any potential conflict should be identified openly so that the listener may form his own judgment about the presentation with the full disclosure of the facts. It remains for the audience to determine whether the speaker's outside interests may reflect a possible bias in either the exposition or the conclusions presented.
All participants involved in developing this educational activity, including Workgroup Facilitators, Executive Board Members, ASC National Office Staff and scheduled speakers have been asked to identify potential conflicts.
Name

Role

ACCME Defined

Commercial Interest

Affiliation

Syed Ali MD FIAC

Faculty

No

 

Kristen Atkins MD 

Faculty

No

 

Karen Atkison MPA, CT(ASCP)CMIAC

Faculty

No

 

Zubair Baloch MD PhD

Faculty

No

 

Barbara Crothers DO 

Faculty

No

 

Carol Filomena MD

Faculty

No

 

Sandra N. Giroux, MS, SCT(ASCP)CFIAC)

Program Coordinator

No

 

Kara Hansing MEd SCT(ASCP)CM

Faculty

No

 

Michael Henry MD

Faculty

No

 

Elizabeth Jenkins

Staff

No

 

Sara Jiang MD

Faculty

No

 

James Knutson, MD

Faculty

No

 

Daniel Kurtycz MD 

Faculty

No

 

James McNulty BS, CT(ASCP)

Faculty

No

 

Sara Monaco MD 

Faculty

No

 

Michele Smith MS SCT(ASCP)

Faculty

No

 
Available Credit
11.25

AMA PRA Category 1 Credit™

11.25

California Credits

11.25

CMLE

11.25

Florida Credits

11.25

Participant